Brick & Mortar Restoration Professionals
Chesterfield Township
49787 Leona Dr, New Baltimore, MI 48051
Madison Heights 
25807 John R Rd #202, Madison Heights, MI 48071
We offer FINANCING!
Our average customer rating is 5 / 5 based on 79 reviews
Basically I needed a new chimney from the top and 14 rows of brick down from the top and they also completed tuck pointing around the remainder of the chimney. They did a great job and the site was clean after they finished. I'm very impressed with Brick and Level. Ian came out on Monday with a good quote and explained the job that needed to be done. Beau and the guys completed everything that was quoted within 6 days from the initial quote date. Impressive! Nice job Brick and Level!
Last fall I had chimney repair work done which was exceptional. Over the winter the brick base of my raised patios shaled terribly - Ian recommended a brick replacement of the base which meant the bluestone had to be removed and the brick replaced. Cowan, mike and jerry were amazing they removed each piece of bluestone and numbered them - did exceptional brick work and then replaced the bluestone. My hats off to both of them - an amazing job! Highly recommend Ian, Cowan and mike not only for their exceptional work but for their caring and communications. Thank you so much.
Experience the Highest Quality Chimney Restoration
If you have noticed any signs of damage to your chimney such as cracks, loose bricks, or deterioration of mortar joints, it's important to take action and schedule a chimney restoration. Ignoring these issues can lead to serious problems, including fire hazards, carbon monoxide poisoning, and water damage. A restored and well-maintained chimney can provide numerous benefits. It can help to prevent the risk of fires and carbon monoxide poisoning, improve the efficiency of your heating system, and increase the overall value of your property. Additionally, a restored chimney can enhance the aesthetic appeal of your home and improve its curb appeal. Investing in chimney repair is not only a matter of safety but also a wise investment for the long-term maintenance of your home.
Take a peek at at some of our previous work in Metro Detroit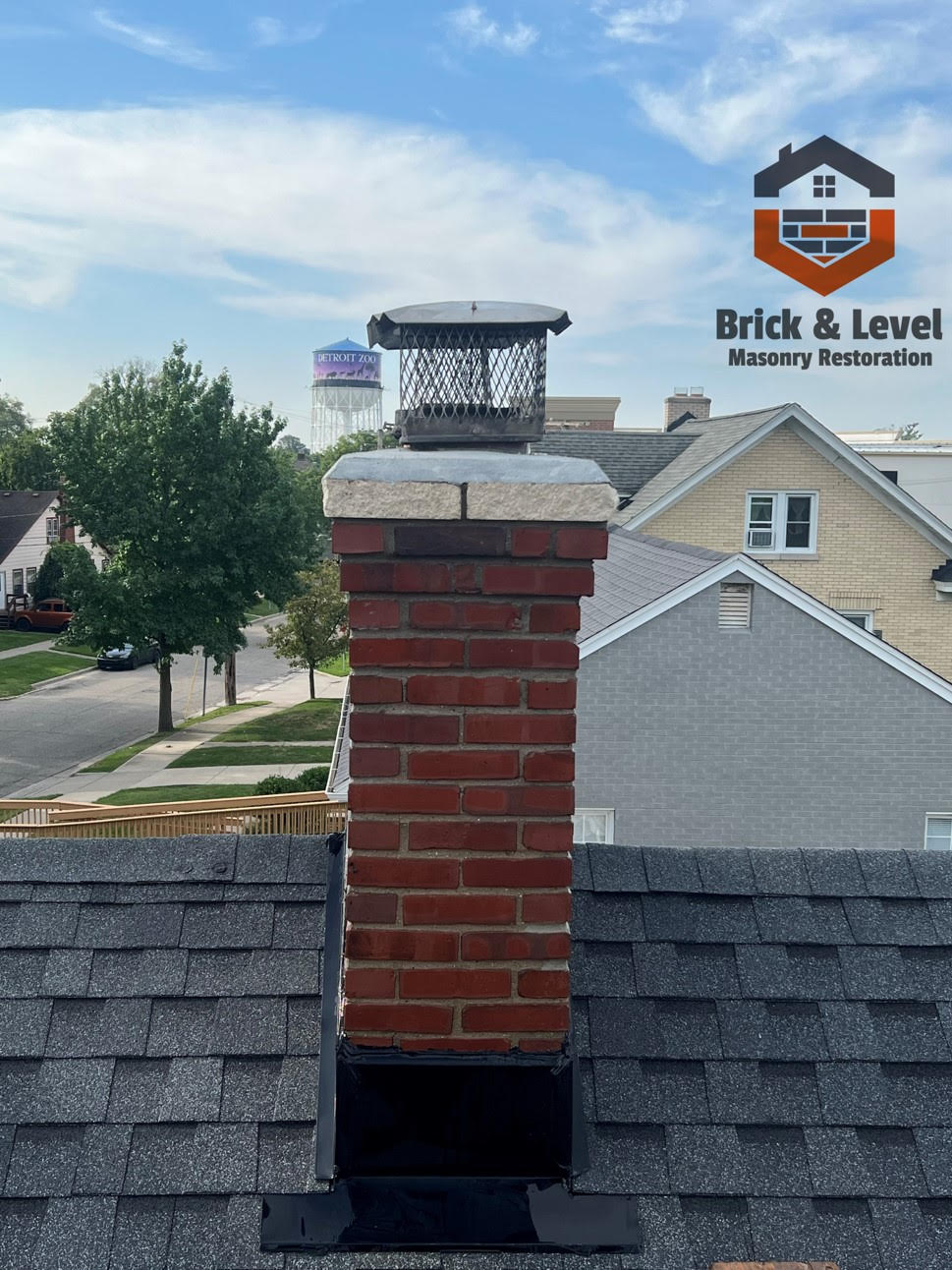 Fully Licensed, Bonded, And Insured
Get Your Brick Masonry Project Started Now
Building and maintaining trust with our clients is extremely important to us. For this reason, we strive to perform only the highest of quality residential & commercial masonry restoration services. You will start your experience by discussing your project with trained contractors. From there, you will experience great customer service, affordable cost for your masonry projects, and in a timely fashion. Questions? Call us now at 586-303-8222 for a 100% free estimate.