Brick Porches & Steps
Southeast Michigan is great for being able to experience all four seasons but unfortunately a home's porch takes the brunt of erosion by varying weather types. We use our porches for many things from entertaining and relaxing to decorating for the holidays, so getting this important part of your home looking new is essential. Brick and Level offers a full range of porch restoration services. Please contact us to receive a free estimate or to see if we can help with your particular porch repair.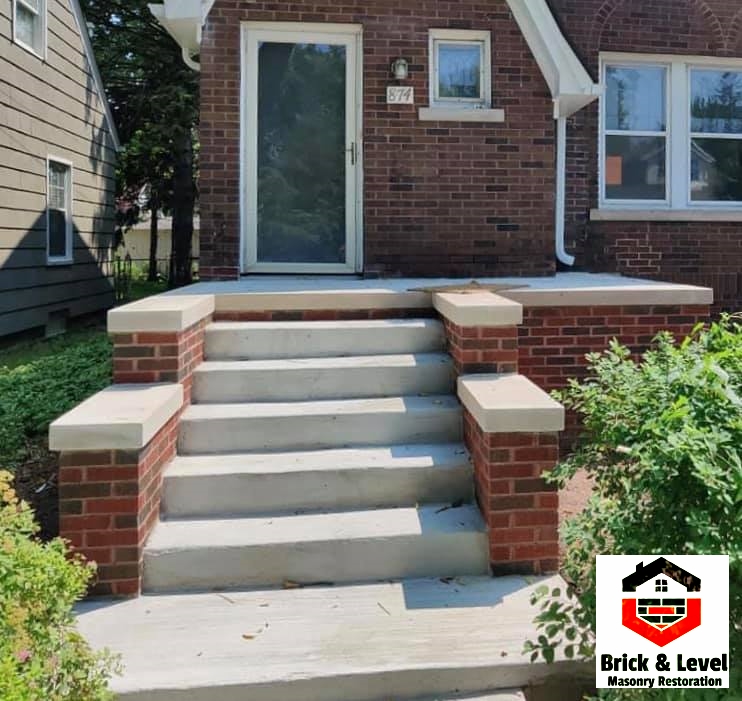 The Brick & Level Advantage
What to look for when evaluating your porch-
Porch brick are spalling or loose
Porch cement cap is cracked or pulling away from home
Porch steps are loose or crumbling
Porch mortar or brick is missing
Porch is holding water or directing water into the home
Porch services we offer:
Porch Rebuilds
Porch Tuckpointing
Step Replacement
Custom Limestone Steps
Porch Brick Veneer Rebuilds
Porch Sealants and Polyurethane
And More
TIME FOR A NEW PORCH?
Sometimes, when our team arrives for an initial consultation, our experts may recommend that your outdoor space be totally reconstructed. If your porch is beyond a simple repair, we can help replace and rebuild a safe outdoor living space that you will be proud to share with your loved ones.