Masonry Restoration Contractors
It is important to find an experienced mason when repairing or replacing a brick structure. Professional masons have the necessary skills and tools to ensure that any crumbling brickwork is quickly and safely fixed. The first advantage of hiring a professional mason is that they possess extensive experience in repairing brick structures of all kinds including walls, porches & steps, foundations and chimneys. They know how best to remove old mortar joints without damaging existing bricks while also ensuring that new mortar joints are correctly installed so as not to compromise structural integrity or create gaps between bricks where water can enter leading to further damage down the line. Professional masonry contractors also understand how different types of bricks react when exposed to various environmental conditions like temperature changes which helps them make sure that repairs last for years without requiring additional maintenance work later on down the road. Additionally they know what type of mortar should be used based on local building codes so there won't be any issues with compliance during inspections later on. Brick and Level is commited to providing the residents of Royal Oak the highest quality craftsmanship.
What our Happy Clients have to say
Brick and Level provided excellent customer service especially with reworking the brick color discrepancy. Ian's goals was customer satisfaction. Beau, Mark G, and Agostino provided great workmanship on my chimney restoration along with a few additional brick issues. Very professional gentlemen who take pride in their work. Thank you.
We just hired Brick & Level do some tuck-pointing on the chimney and rebuild our porch and walkway. Kevin and Vince were on site for the job and did a great job. We're very pleased with how the project turned and would definitely recommend Brick & Level
I had some work done on the front of my home to repair damage from a car crash, and I had a great experience. Kevin worked on my house and was very knowledgeable and friendly. My house is back to looking like a home again.
Brick and Level just installed a new brick wall and porch to our house. They also cemented our garage and driveway. They did great work. They cleaned up after each day. Coen and his crew mortared the brick quickly and Kevin and his crew completed the cement work effortlessly. We are totally happy with their work! Mark and Matt were very informative, professional and easy to work with.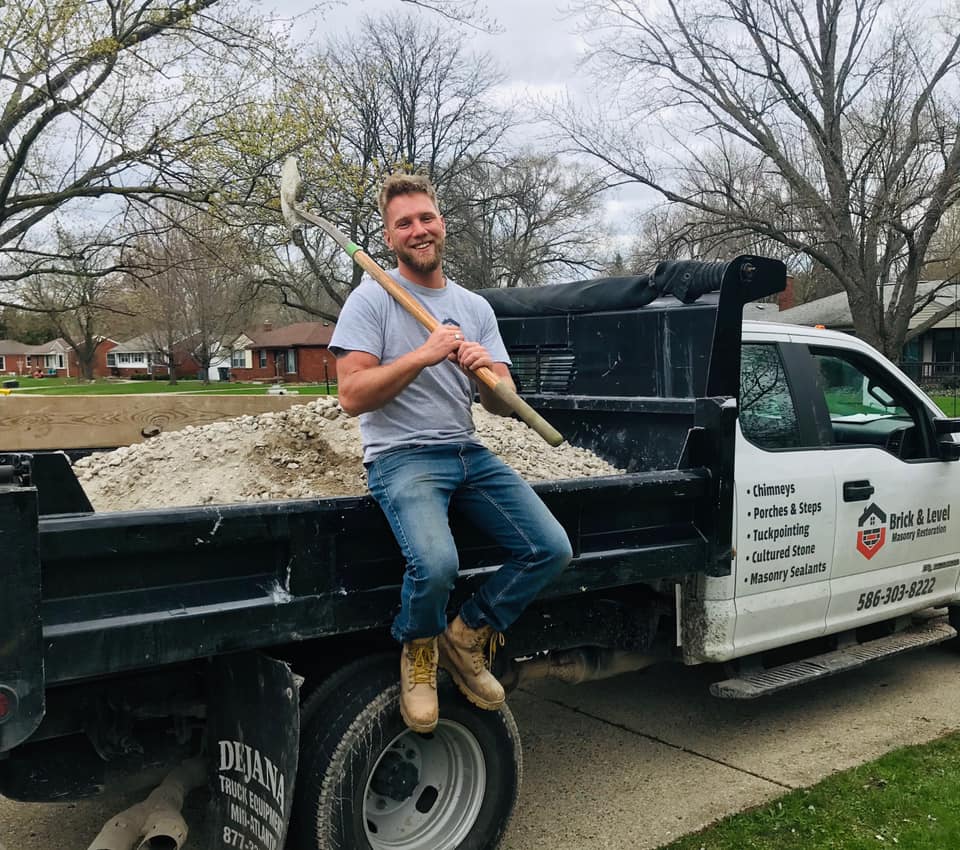 Contact Us Today
Get your dream renovation underway and schedule your no hassle free estimate
Fianancing is avaialble to those that qualify
Message Us
Only 6 minutes from the Detroit Zoo Via I-96